Silent Night! Holy Night!

The Sonlight Singers

0:30

Joy to the World

The Sonlight Singers

0:30

Beautiful Star of Bethlehem

The Sonlight Singers

0:30

Away in a Manger

The Sonlight Singers

0:30

Angels We Have Heard on High

The Sonlight Singers

0:30

The First Noel

The Sonlight Singers

0:30

O Come All Ye Faithful

The Sonlight Singers

0:30

It Came Upon the Midnight Clear

The Sonlight Singers

0:30

Hark! The Herald Angels Sing

The Sonlight Singers

0:30

Angels From the Realms of Glory

The Sonlight Singers

0:30

Have Yourself a Blessed Little Christmas

The Sonlight Singers

0:30

Christmas in G Minor

The Sonlight Singers

0:30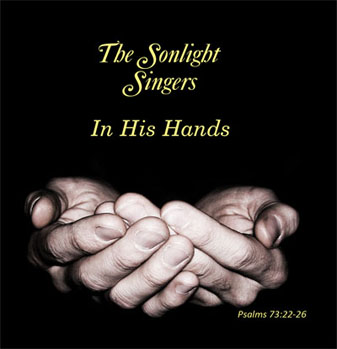 I Feel Closer to Heaven Everyday

The Sonlight Singers

0:30

Hallelujah in My Heart

The Sonlight Singers

0:22

The Little Country Church House

The Sonlight Singers

0:22

In His Hands

The Sonlight Singers

0:30

Jesus Help Me to Stand

The Sonlight Singers

0:39

In Your Own Time Lord

The Sonlight Singers

0:33

When the Sun of My Life Goes Down

The Sonlight Singers

0:21

Way Down (Deep in My Soul)

The Sonlight Singers

0:30

So Happy I'll Be

The Sonlight Singers

0:27

I'm Winging My Way Back Home

The Sonlight Singers

0:30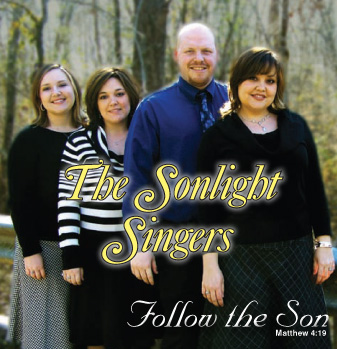 The Light of the World

The Sonlight Singers

0:30

On the Sea of Life

The Sonlight Singers

0:20

I Wasn't There

The Sonlight Singers

0:37

More to Go to Heaven For

The Sonlight Singers

0:32

Weary Pilgrim

The Sonlight Singers

0:30

Praise His Name

The Sonlight Singers

0:30

Will There Be Any Stars in my Crown

The Sonlight Singers

0:24

Grace was the Answer

The Sonlight Singers

0:42

When the Sun of Life Goes Down

The Sonlight Singers

0:28

Just Over Yonder

The Sonlight Singers

0:30
If you would like to purchase a CD, please send your name, complete mailing address and a US check or US money order of $15.00 (shipping and packaging included in price) to:
The Sonlight Singers
PO Box 1027
Amory, MS 38821

Your CD will be shipped as soon as we get your request (usually same day).
However, please allow 2 to 4 weeks for shipping.
You can also purchase our CDs at Buxton's Music Central on Main Street in Aberdeen, MS!